Our upcoming accounting software update will allow us to improve our operational efficiency but more importantly, expand the banking services we can offer to you.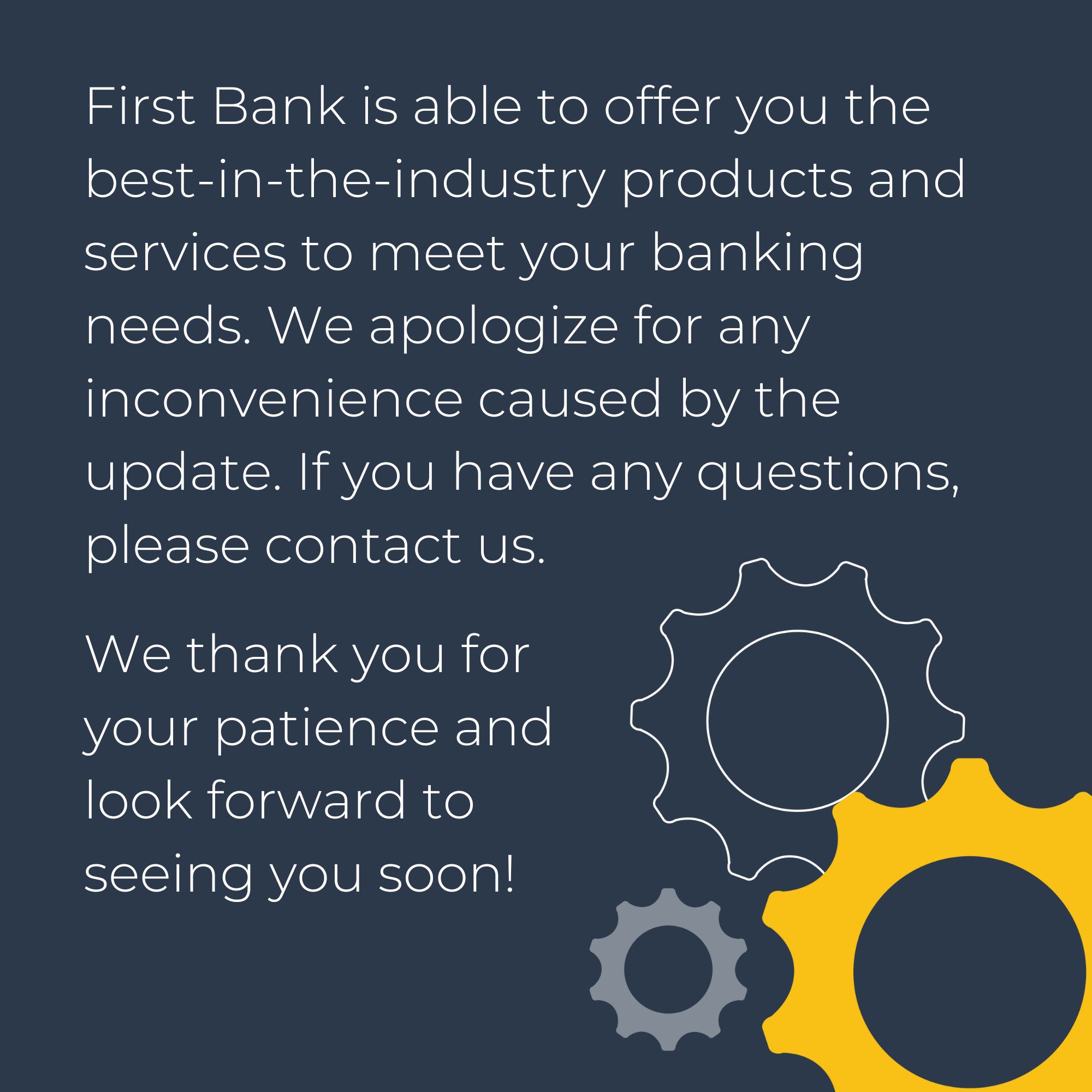 Monday, November 6th all services will be fully operational. During the weekend, banking services will be limited:
◦ First Bank Debit Cards will continue to work.
◦ ATMs located at our offices are available for cash withdrawals and deposit transactions.
◦ Digital Banking will be in view-mode only. All information will be as of 5:00 pm on Friday, November 3rd.
◦ No transfers through Text Banking will be accepted after 5:00 pm on November 3rd.
◦ First Bank Offices will be closed Saturday, November 4th.
Extra Statement

:
October 31st statements will be processed as normal and available November 1st.
Before we update our software, we will process all checking and savings account statements on November 3rd. All Reward Accounts
will receive monthly rewards for this time period/statement cycle. No service charges will be applied during this period.
November 30th statements will be for November 4th-November 30th. Rewards accounts will be processed based on account activity
for this statement cycle to meet the monthly rewards requirements.